November 2012
Running from the Dawn has reached number on in the European Alternative Charts!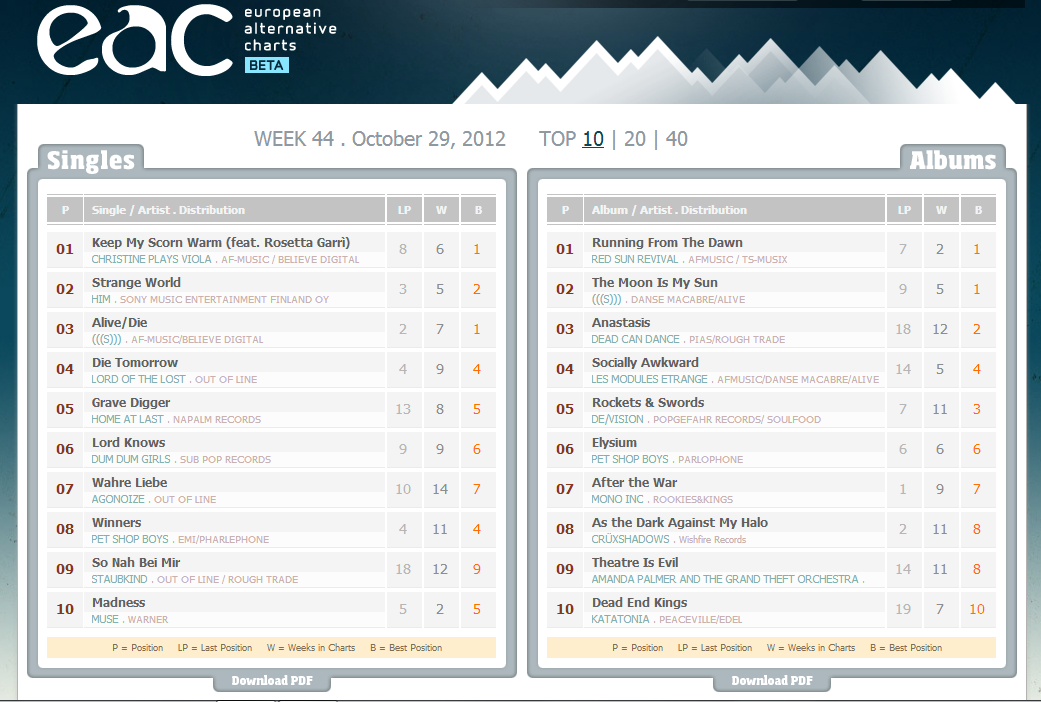 November 2012
Massive thanks to everyone who came to our first London gig on Saturday. We had an amazing turn out, better than we had ever dared hope. We had a great time and hope you did too.

October 2012
Album Launch Party!
To celebrate the release of our debut album "Running from the Dawn", we are pleased to announce that our good friends at Tanz Macabre are hosting a launch party for us on Friday the 23rd November. There will be a limited CD give away and discount merchandise for the duration of the event. Click here for the Facebook event.
For more information about Tanz Macabre:
Facebook Page: http://www.facebook.com/TANZMACABRE
Facebook Group: http://www.facebook.com/groups/397838376897796/
Website: http://www.shadowlondon.org/tanzmacabre
Livejournal: http://tanzmacabre.livejournal.com/
October 2012
Finally, Red Sun Revival are delighted to announce the release of their 9-track debut album Running from the Dawn, on the 8th October 2012 (UK/Worldwide) through Resurrection Records (http://www.resurrectionmusic.com) and on the 12th October 2012 (Germany/Austria/Switzerland) through afmusic (http://www.af-music.de).
Additionally, the album can be purchased from our shop here on the website: http://www.redsunrevival.com/shop.html
Running from the Dawn will also be available digitally through iTunes and Band Camp
May 2012
Red Sun Revival are pleased to unveil our new website, a big thanks to Amaranth!
Mastering has been completed for our forthcoming album, to be entitled "Running from the Dawn" by twice Grammy nominated Sound Engineer Andy Jackson. Promos CD to be pressed ahead of the album release this summer.