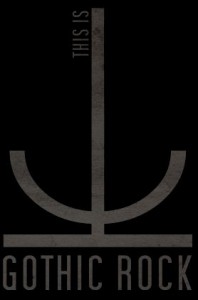 Red Sun Revival – Running From The Dawn (2012) – Oct 22 2012
Those familiar with This is Gothic Rock will have already heard the three advance tracks the band prepared for their promo CD which included "Last Chance", "My Child" and "Without You". For those who have not had the opportunity to hear these tracks, they were included in issue #28 in the month of July. As I said in that issue we are in the presence of one of the biggest surprises of the year and finally I have the finished product in my hands.
I will tell you in a nutshell: "Running from the Dawn" is released in a digipack and aside from the aforementioned tracks we found six more releases that have thoroughly satisfied my expectations. The profound voice of Robert (ex-Voices of Masada) charges the atmosphere in the chorus where doubled vocals blend perfectly with the music creating a refreshing effect, the themes are catchy and, as we say in DJ jargon, are "finger clicking".
Robert began composing the songs three years ago (slowly and with great results). It is said that behind every great record there is always good study, collaborations, etc. and this is no exception. The recording process of "Running from the Dawn" began in Robert's home studio and later passed through Earth Terminal Studios where he recorded the vocals under the supervision of Louis DeWray (Nosferatu). To finish off the final details was the same Stephen Carey (The Eden House) who handled the production mix. It then leapt into the hands of the great Andy Jackon (Pink Floyd, Fields of the Nephilim) who was responsible for the final adjustments, so sound quality is more than guaranteed. He also had the collaboration of violinist Bob Loveday (Bob Geldof's band). All this is packed in a debut that lets me say "Running from the Dawn" is one of the top 10 of the year and is one of the most wanted and anticipated debuts. This is a breath of fresh air from the UK. Gothic Rock of the new millennium covered in a blanket of emotion and passion like few bands have been able to reflect in the new decade. We see a band with great potential which translates into a very promising future.
[Our own translation, for original article click here]