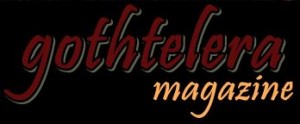 Red Sun Revival – Running from the Dawn (2012)
November, 2012
This gothic rock band from London bursting onto the scene last month with their debut album "Running from the Dawn" . But members of the group have some years of experience in music. The band is composed of vocalist / guitarist Rob Leydon (who was a member of the band The Voices of Masada dissolved) also as a guitarist in Nosferatu and The Eden House, guitarist Matt Helm (also guitar in the band Pretentious Moi? which we have already recommended highly), bassist Panos Theodoropoulos is in another hard rock band called Portrait, and classically trained violinist Christina Emery.
The RSR disc has been brewing for 4 years with original lyrics Rob Leydon. The album was mixed and produced by Steve Carey of The Eden House, NFD, This Burning Effigy and many other collaborations. 'Running from the Dawn' was mastered by two-time Grammy-nominated sound engineer Andy Jackson, producer of Pink Floyd's album Division Bell.
I've been listening to the album for a few days and I must say that the 9 songs that comprise the album are an authentic marvel with an excellent performance of without doubt the best Gothic Rock so far this year, this is band highly recommended.
They were recently crowned first place in the European Alternative Charts for best album which you can see here: http://www.beta.alt-charts.eu/.
So as not to confuse you anymore I'll leave you with the list of songs and the song called My Child which is what opens the album and is a great song.
[Our own translation, for the original article click here]